06 Jan 2021
Code Archeology
How to know if refactoring is right for me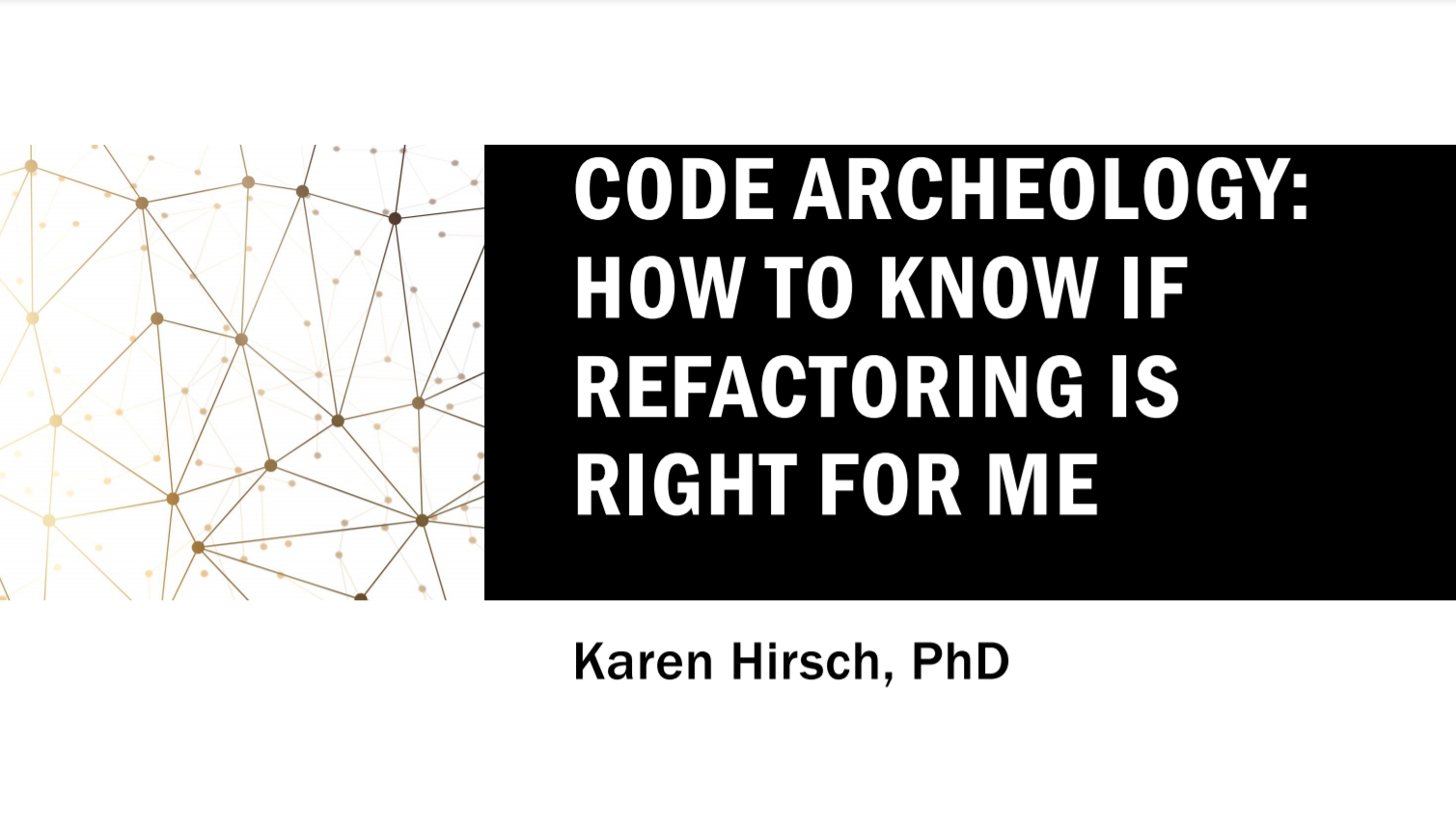 Refactoring
We welcome a new year of DevOps for Defense and a guest speaker from our commuinty to lead a discussion on refactoring. A huge thank you to Dr. Karen Hirsch for leading us through an important subject that we likely need to use much more often and much more successfully.
Karen discusses when to refactor, especially when the cost of understanding your code is stealing from your resources to improve your code. We also discuss the importance of testing while refactoring and some strategies we can apply as we improve our mission code and the associated automated tests.
If you can't make it to our meetup, remember to subscribe to the DevOps for Defene YouTube channel.
Attribution
Image Dr. Karen Hirsch