Meet technical professionals with a passion for improving how we develop and deliver large, complex systems.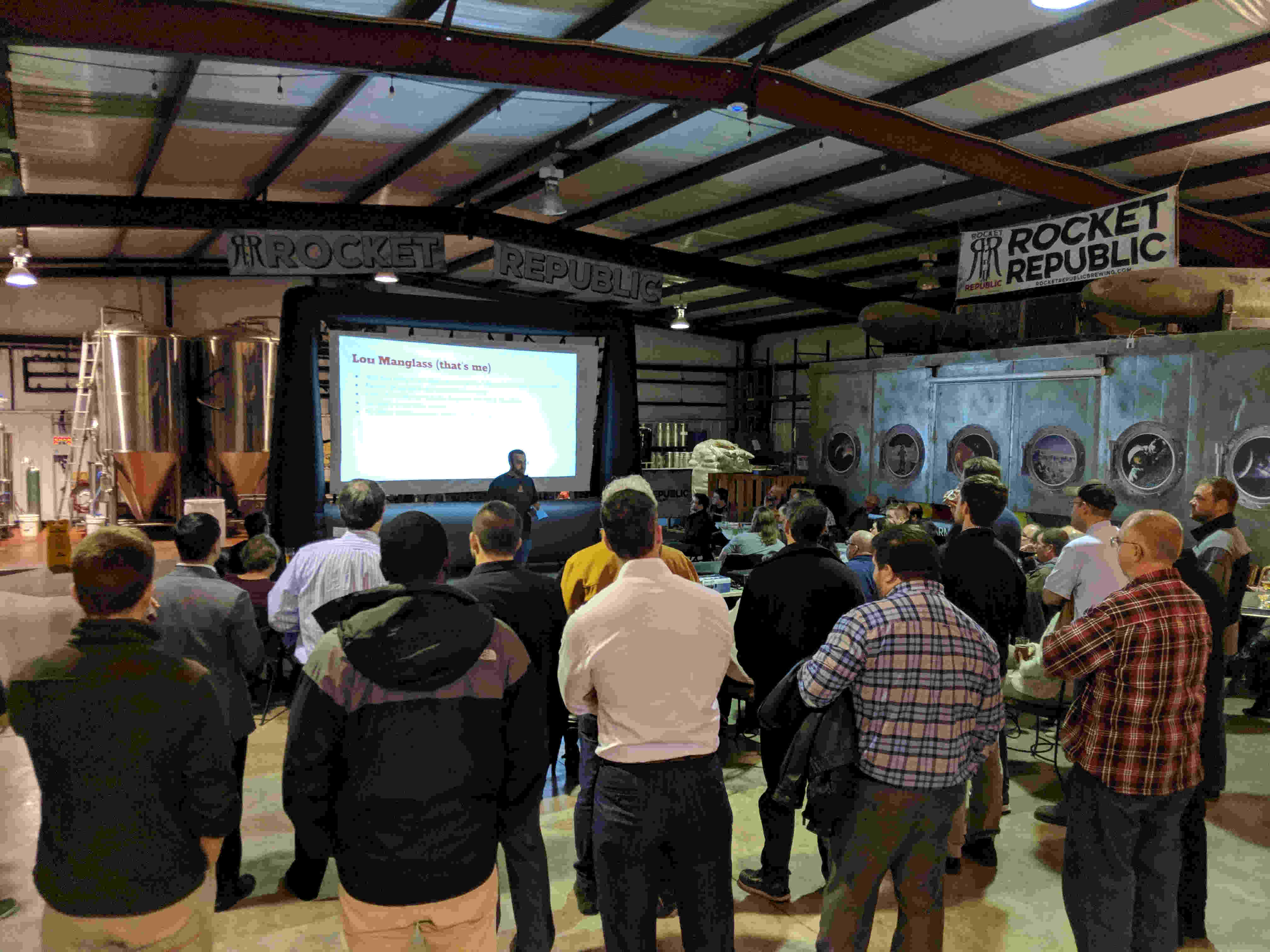 DevOps for Defense is a public forum where technical professionals can learn, share, and create relationships as many of us make the challenging transition from legacy waterfall development to Agile/DevOps continuous delivery practices. We are based in Huntsville, AL where Redstone Arsenal plays a major role in the local community. Many of us work for or with government agencies and services to produce systems that defend our nation, our men and women in uniform, and our allies. These systems are often complex, global in scale, highly regulated, and developed within monumental bureacrocies and command-and-control management cultures. The DevOps for Defense meetup strives to provide the resources, knowledge, and support for the local technical professional community to drive successful transition in their projects, programs, and careers. DevOps for Defense is committed to transparency and posts all our material to GitHub under open source licenses.
We started the meetup in December of 2017 with 8 participants. Since then we've grown to about 30 regular participants with our peak attendance around 70 when StackOverflow provided a talk on the Power of Knowledge. We've had great support from the local community. Everything we do is on a pure voluntary basis. We've been fortunate to have a number of excellent volunteer guest speakers along the way from our community as well as industry leaders like John Willis, Microsoft Azure, GitHub, Red Hat, Gradle, Atlassian, and Dark Wolf. If you would like to present at our monthly meetup please contact the meetup organizers via e-mail or through social media. Starting in 2019, TEKsystems is sponsoring our meetup and provides books for our book club, swag, and public outreach / awareness in the community. We've also started a YouTube channel where we post recordings of our presentation for you to reference and share. Just click the YouTube icon in the nav pane above.
We've now been doing the meetup for 4 years and we've learned some lessons along the way. We're adjusting things based on everyone's feedback to provide different opportunities and more diversity in what we do. Starting in January 2022 we'll establish a quarterly cadence with the first 2 months providing more collaboration and networking with activities like book clubs and lean coffees. We experimented with this recently and found that people can sometimes get a bit fatigued with a presentation and miss out on the value a lean coffee can provide. Every third month we'll work to identify a special guest speaker to join us and share their knowledge and experience from our community or some other aspect of our industry. We've been amazingly fortunate in the past to have so many prominent guest speakers volunteer to join us and we'll do everything we can to keep that rolling. Also, please continue to help us get the word out for these events. Look for announcements on our blog or follow us on Facebook for events. Scroll down for all the logistics or follow our social media channels.